100mm Pro Square Filter System CPL + ND1000 Filter with 67/72/77/82mm Adapter Rings Nano X Pro Series 100mm system
Terms
Coupon Terms
Terms and Conditions:
Coupons are valid for a limited time only. Kentfaith reserves the right to modify or cancel coupons at any time.
You must purchase the qualifying items added to your Cart when the coupon is in effect for the discount to apply.
If you later modify or cancel the subscription or delivery date for the qualifying item, the discount will not apply.
The coupon applies only to qualifying items displaying the coupon offer.
If you buy more than one item from the same coupon, the maximum discount amount of the coupon will be equal to either the percentage discount off or the face value of the coupon on one eligible item. The coupon may only be used on au.kentfaith.com.
The promotion is limited to one coupon per customer.
If you return any of the items purchased with a coupon, the coupon discount or value may be subtracted from the return credit.
&FREE Shipping to Australia
K&F Concept Square ND1000, 95mm CPL, Filter Holder Kit, Metal Lens Adapter for Filter 100mm Adapter Rings 67mm 72mm 77mm 82mm (Pro version)

SKU.1878

SKU:

SKU.1878

204.99

https://www.kentfaith.com.au/SKU.1878_nano-x-series-100mm-system-100mm-pro-square-filter-system-cpl-nd1000-filter-with-67mm-72mm-77mm-82mm-adapter-rings
Features
* 【Winner of iF DESIGN AWARD 2021】K&F Concept Pro Square Filter System won the iF DESIGN AWARD and Red Dot Design Award. Unique Square Filter System, easy to take, no light leakage; The rear 95MM CPL perfectly solves the problem of filter stacking and removal. After removing the CPL, the cover can be closed to prevent light leakage.
* 【Ultra-thin and large-diameter Square Filter Frame】The bracket thickness is 12mm; 91mm large light aperture effectively reduces the chance of vignetting when using an ultra-wide-angle lens.
* 【HD optical glass】 ND1000 with imported optical glass, 28-layer nano-coating technology; double-sided polishing process, showing high-definition picture quality.
* 【Multi-functional Square filter systerm】The square filter kit can be equipped with 2 square filters, one round filter, four adapters 67, 72, 77, 82mm included.
* 【Filter Functions】ND1000 enables you to control the depth of field and convey movement more easily; CPL can remove glare from non-metallic surfaces.
Shipping
&FREE Shipping to Australia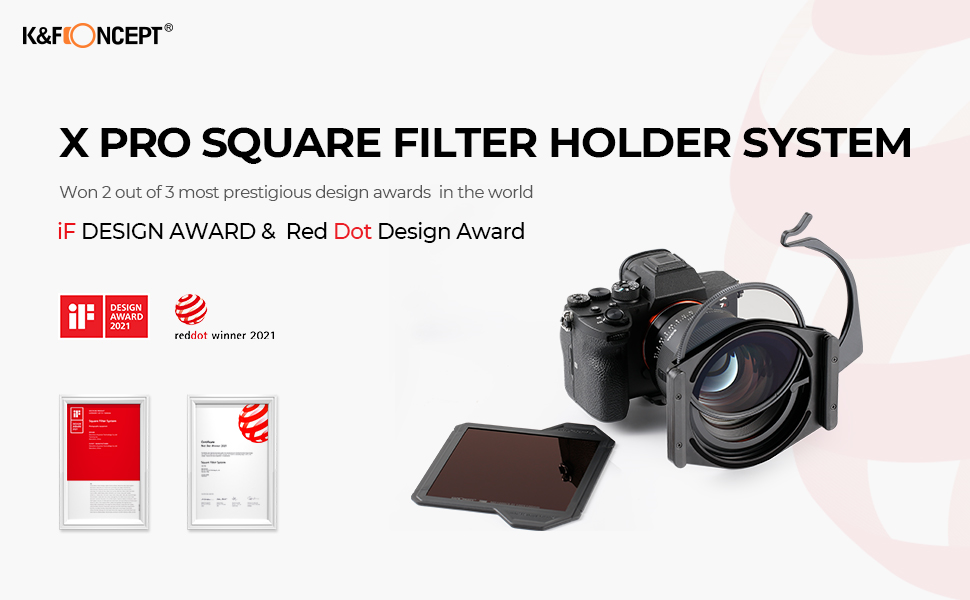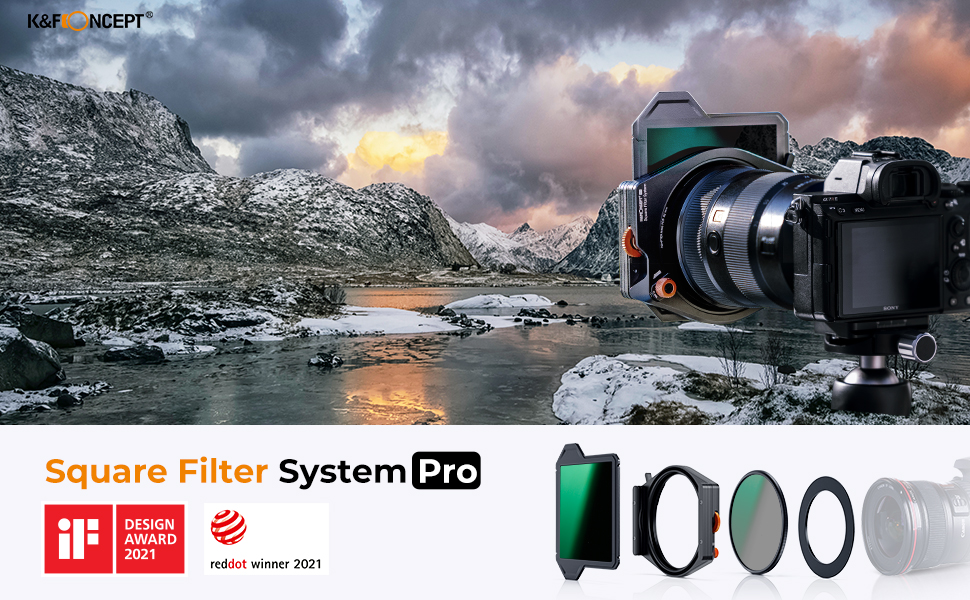 K&F Concept Square Filter Holder System Pro ( 95mm Circular Polarizer Filter + Sqaure ND1000 Filter+ 4 Filter Adapter Rings) for Camera Lens
Information:
Set inldudes: ND1000 + 95mm CPL + 4 * Adapter Rings (67mm/72mm/77mm/82mm)
Filter Material : Import Japanese AGC Glass
ND1000 Function : reduce the amount of light 10-stops.
CPL Filter Function: Enhance the corlor and contrast.
Filter Holder: Ultra slim(12mm thickness ) to avoid vignetting on wide-angle lens.
Coatings : 28 multi-layer coatings with double side polishing technology.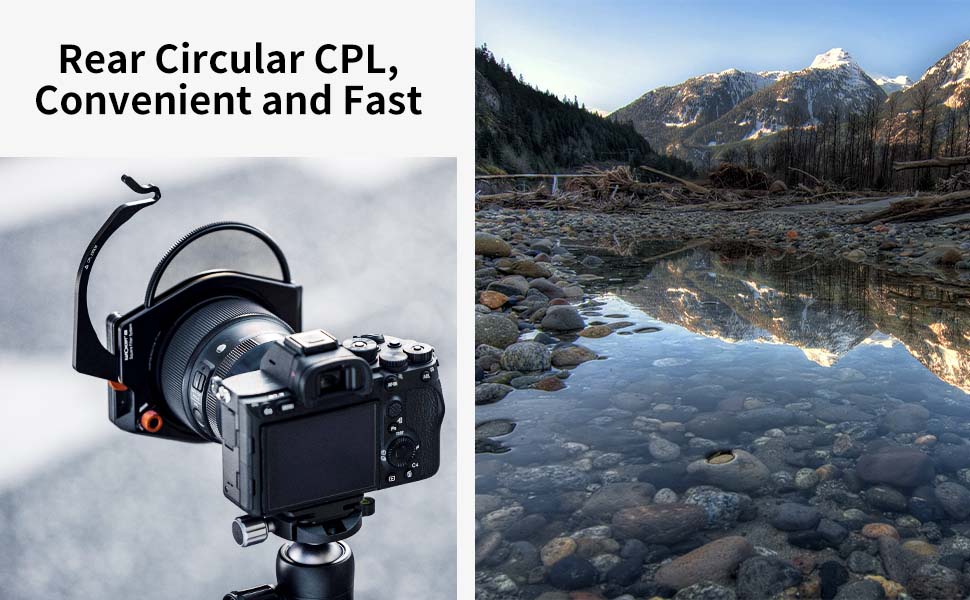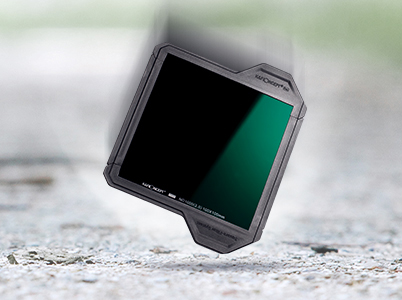 One More Protection,Reduce Accidents
Experimental test
The square filter frame can protect the lens from falling from a height of 1.5 meters to a flat ground without chipping.
Note: The frame cannot protect the lens from falling onto a sharp convex surface.
Way of Install the Square Filter Holder System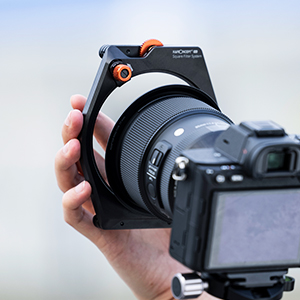 Square Filter Holder with 4 Size Adapter
Suitable for 67/72/77/82mm lenses with our adapter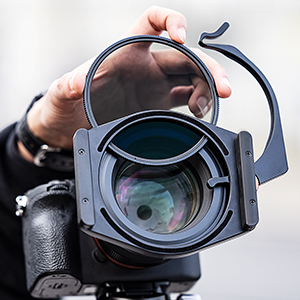 Rear CPL Slot
You can add CPL or take it out. In both cases, the filter holder is sealed and designed to prevent light leakage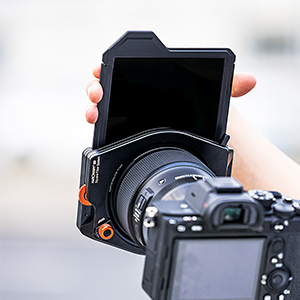 Square Filter Holder
Other than the CPL, you can install 2 K&F square filters. ( NOT suitable for square filter without our protective frame)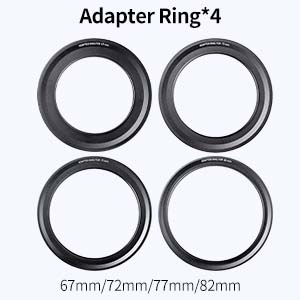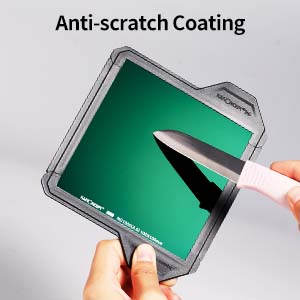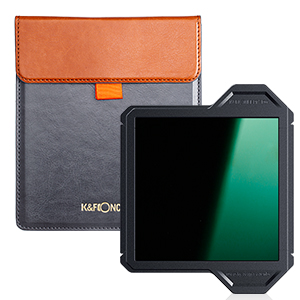 | | | | |
| --- | --- | --- | --- |
| | | | |
| | | | |
| | | | |
| Rating | 0 reviews. | 26 reviews. | 0 reviews. |
| Price | A$204.99 | A$388.99 | A$269.99 |
| Model | SKU.1878 | SKU.1877 | SKU.1808 |
| size | / | / | / |
| Filter Material | Japanese AGC Glass | Japanese AGC Glass | Japanese AGC Glass |
| Multi-Coating | 28 | 28 | 28 |
| waterproof | √ | √ | √ |
| scratch-resistant | √ | √ | √ |
| HD | √ | √ | √ |
| Transmittance | ∕ | ∕ | ∕ |
| Antireflection | √ | √ | √ |
| Pattern | √ | √ | √ |
| Filter Thickness | | | |
| Shape | | | |
| Ring Material | | | |
| Screen | X-PRO series | X-PRO series | X-PRO series |
| zoom range | Landscape Photography | Landscape Photography | Landscape Photography |
| Resolution | Light Reduction Effect/Remove Glare | Light Reduction Effect/Remove Glare | Light Reduction Effect/Remove Glare |
X-PRO Filter Set mit CPL + ND 8/64/1000
I received the new X-PRO filter set today and have already tested its applicability in the apartment. A judgment on the quality of the filter glasses and the combinability in a shot I still deliver ... The supplied box holds the holder + adapter rings + CPL + ND 8/64/1000. At the drawstring you can pull out the compartments and then very conveniently remove the filters. The plastic filter frames are decently sharp-edged, but not unpleasantly so, and allow you to remove and handle the filter without having to touch the glass. The tabs on the frame also make it very convenient to pull the filters back out of the holder, especially in any order. I have ordered two empty frames in 100 X 150 on the manufacturer's site, which should take my graduated filters after receipt, which I have from another manufacturer. I am curious how well this will work. If it works out, I'll have a complete system for myself, with CPL, three ND filters and two graduated filters (Soft 0.9 and Reverse Soft 0.9). Sliding the filters in and out of the holder requires some force, but is neither awkward nor imprecise. This will then also allow the graduated filter to be aligned well. The handling of the CPL filter with the insertion bracket is great, the turning mechanism is a bit rough, but precise. Screwing the adapter rings onto the lens goes very well, the threads are cleanly made, nothing rubs. Attaching the holder to the adapter ring is also a pleasure and the existing locking screw is very welcome, as the holder can be rotated relatively easily on the ring. The handling of the system has already convinced me, with "only" two slots I can live well for my needs and I look forward to the first use, in the next few days, in the great outdoors and with cold fingers. I have so far worked with round screw filters and waived graduated filters, which I now want to change. I also looked at the system from Rollei (Mark II), which can not keep up with the X-PRO from K+F in handling. Everything very flat and fiddly, offers little surface for holding and joining the parts. Getting the polarizing filter or adapter ring out of the holder again is no fun and almost impossible with cold fingers. K&F has solved this much better. Who wants to use graduated filters is very well served with the X-PRO set, who only needs gray filters, I would advise a magnetic round filter set, whose diameter is well above its largest lens, which is even faster to use, is more compact and should then not darken with several filters in parallel.
01/08/2022
Good!!
Very high quality ND1000 K&F Concept square filter set consisting of glass filter, filter holder and lens adapters for the filter holder.

The package is divided into 3 parts:
1. a bag with metal adapter rings for lenses with different diameters.
2. a box with the filter and its leather carrying case.
3. a box with the filter holder.

The adapter rings allow us to put the filter holder on any lens, since we have a large number of different diameters. They are made of black metal and well made. With inscription on each ring of the corresponding diameter.

It is a square filter ND1000 100x100 mm and 2 mm thick. It allows us to remove 10 light levels to make long exposures in daylight perfect. In the example photo I posted, it is taken at noon at 30 ". I love the play that can be taken from this filter.

The filter comes in a leather case and is covered with tissue paper. The case is sturdy enough to protect it properly.
The glass is not easily marked by fingers and does not attract dust.

The filter holder is metallic, with the part where the filters rest being made of some kind of very hard plastic. They easily fit two 100x100 filters
01/08/2022
Incredible for the price they offer
I wanted a filter holder with these features and an ND filter to start my first steps in long exposure. I chose this brand because I usually like what it offers (and especially for the price it offers, pretty customized)

A sturdy metal filter holder with safety release to put on the adapters and a ND 1000 filter perfect to start taking this kind of photos even in light See in the photos, it comes with a leatherette cover with a soft velvety inside so that the glass and the filter holder do not suffer any damage, although it is presented without cover in the box.
01/08/2022
Good and cheap
The filter does what it should, it extends the exposure time. A Vignettietierung or wrong color reproduction I could not determine so far. The packaging of the filters is very good and practical, some higher-priced filters can not do so well.
01/08/2022
Quality kit for a very good price
I loved the quality of the materials, all metallic. I looked at many kits but they were all plastic and this one caught my attention especially from the comments. The truth is that it was a success because any other similar kit does not fall under 300€.The optical filter nd1000 is made of glass and gives a very good quality. The only thing I noticed is that it loses a little saturation and the white balance is a little bluish, but when processing the RAW it is easily fixed. You increase the color temperature and saturation and you are done!!! (I use a Canon 80d + 16-35 f4 is). I imagine each lens will be different.Attached a few photos so you can see the difference with filter and without filter. Exposure time on the photo with the 30" filter.If you want to start in the world of filters, do not even think about it for this price. Excellent results.
01/08/2022
A great and amazing inverted ND filter.
I had never owned a K&F Concept brand filter before and was pleasantly surprised when I first used it in my landscape photography. The reverse graduated ND filters from the popular brands of photographic filters tend to be quite expensive, and this one in particular is less expensive and produces results equal to and even better than those of the most reputable filter brands. It is made of glass, which is an advantage over resin filters because it does not scratch as easily. I really liked the filter cover, which is made of leather with interior protection. In short, I liked this filter very much and I am sure that I will use it very often in my landscape photography.
15/08/2022
Can only recommend the filters - recommendation to buy
Since I have not yet worked with ND filters, but I do not know what I could complain here.
Overall, I am very satisfied with the glasses from K&F. You get a high-quality, processed filter with a top optical quality and a good scope of delivery (leatherette case).
11/08/2022
Soft graduated filter for beautiful photos
I bought the graduated filter because it was recommended to me by acquaintances.
08/08/2022
For the money GOOD!!!
Super price performance!
05/08/2022
Optimal filter holder for little money
I had been looking for a rectangular filter holder for a while and after some research I found what I was looking for with this vendor.The holder comes with 7 adapter rings so it can be attached to a variety of lens diameters.The adapter ring is rotated onto the lens thread and the holder is simply mounted onto the ring.The holder holds securely and doesn't give me any concern that it won't hold, even if it has minimal play.
04/08/2022
How to install 100mm Pro Square Filter System
Filter
size
/
Filter Material
Japanese AGC Glass
Multi-Coating
28
waterproof
√
scratch-resistant
√
HD
√
Transmittance
∕
Antireflection
√
Pattern
√
Filter Thickness
Shape
Ring Material
Microscope
Screen
X-PRO series
zoom range
Landscape Photography
Resolution
Light Reduction Effect/Remove Glare